Still not working with Imperity products yet, but do you want to learn them?
- here's your chance, fill out the form and order our trial package now: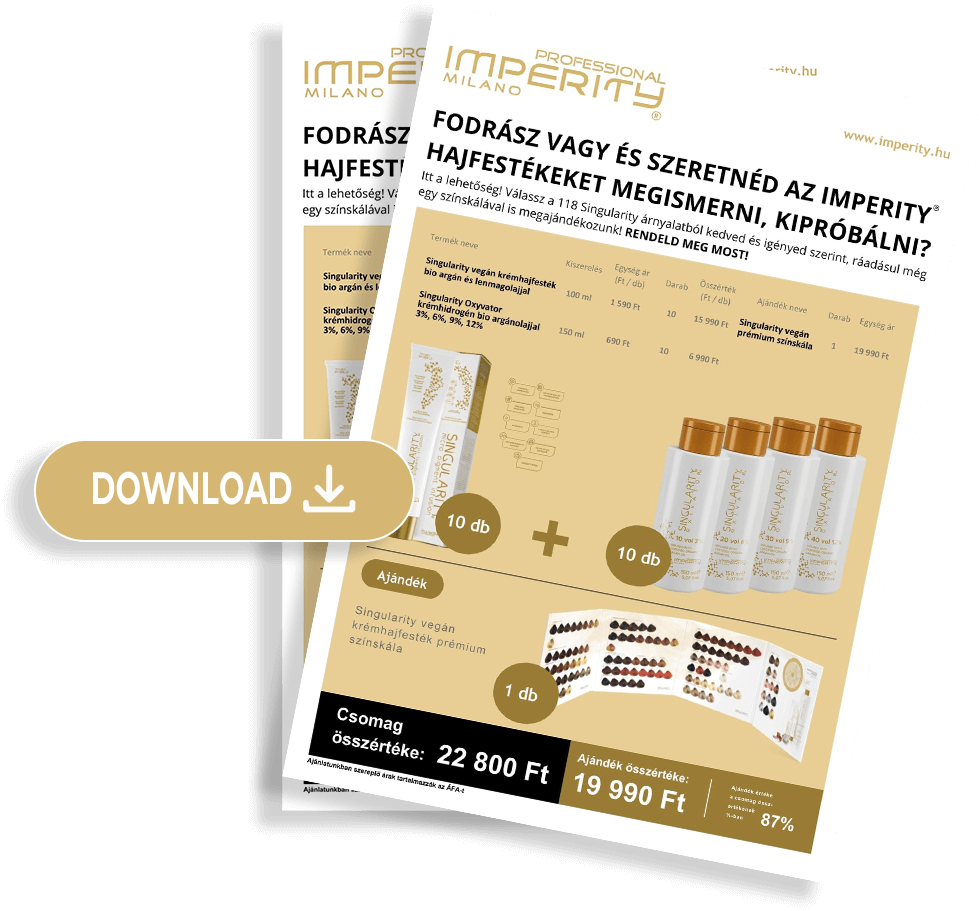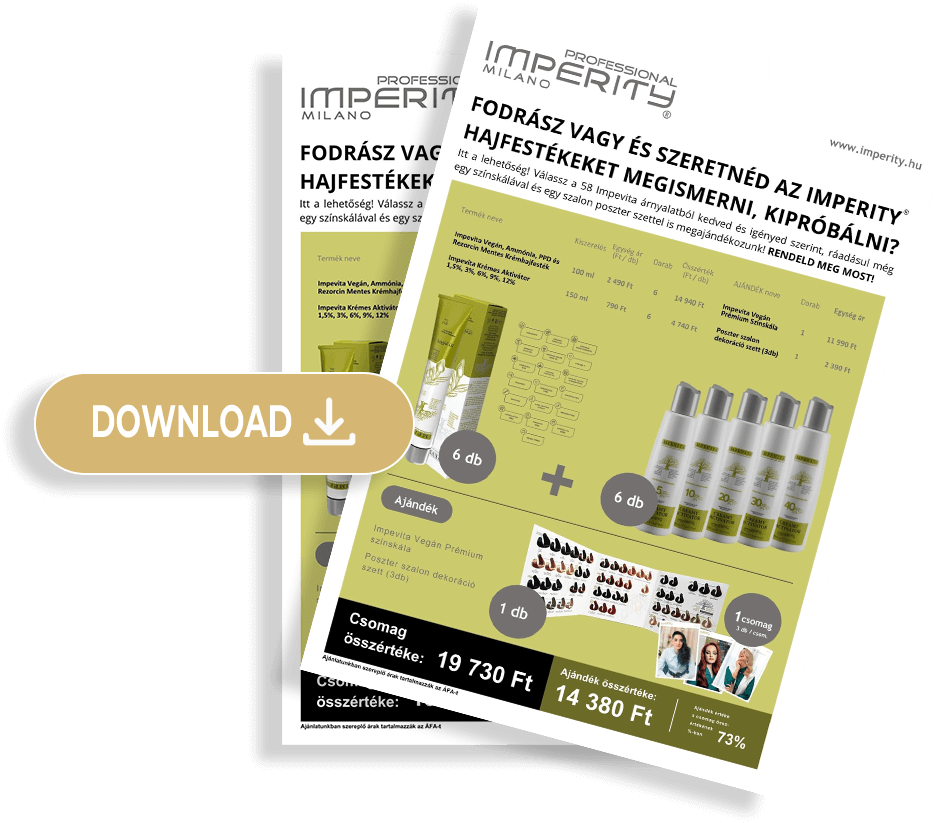 100-ból 98 fodrász év elején azon gondolkodik, hogyan tudna költséghatékonyabban működni.
A takarékosság az igényes fodrászoknak is jár! Mit szólnál egy kockázatmentes lehetőséghez?
Függetlenül attól, hogy milyen márkával dolgozol:
Singularity krémhajfesték Próba Csomag 3+1 kedvezménnyel!

1. Kedvezmény:
10 db krémhajfesték + 10 db előhívó (150 ml) kedvezményes áron Találd meg a 118 árnyalatból azt a 10-et, amelyet szeretnél kipróbálni + hozzávaló előhívókat (Singularity Oxivator 150 ml) mindössze 19.990,- Ft-ért (normál ára: 22.280,-Ft helyett) ,

2. Kedvezmény:
a termékekhez ajándékba adjuk a Singularity Vegán színskálát (értéke: 19.990,- Ft)
Igy 19.990,-Ft-befektetéssel 19.990,-Ft ajándékhoz és 10+10 termékhez jutsz
3. Kedvezmény:
Megelégedési garanciánk: ha mégsem lennél megelégedve a termékekkel, visszaküldheted 60 napon belül (a vásárlás dátumától számítva) még ha ki is próbáltad, és kérdezés nélkül visszautaljuk számodra az árát.
+1. Kedvezmény:
Ha megtetszett a Singularity Krémhajfesték, akkor a Silver, vagy a Gold vagy a Diamond Csomag bármelyikének megvásárlása esetén az anyaghasználati betanulási alapképzést ingyenesen biztosítjuk, melyet akár a saját szalonodba is kérheted!
---
Fodrász tanuló vagy?
Fodrász vizsgára készülsz?
Vizsgázz Imperity termékekkel  - most még jobban megéri: ajándékok termékekkel is kedveskedünk
töltsd ki az űrlapot és rendeld meg a vizsga csomagunkat most: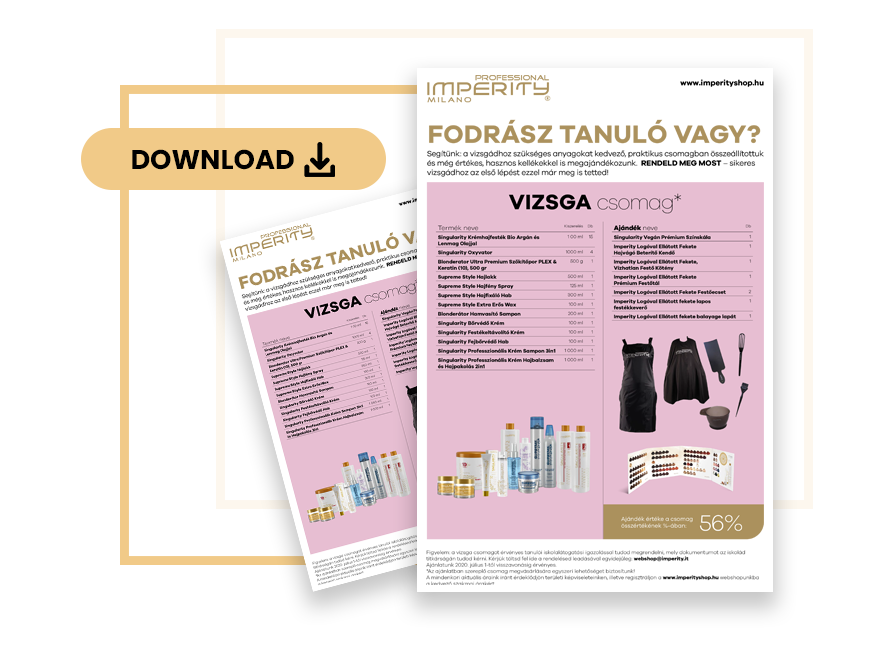 ---
This is why our hairdressers love to work with Imperity materials, read some reviews now:
---
Imperity Professional Milano - at the forefront of the world's professional hairdressing industry for more than a decade
Premium quality products - with modern recipes, selected valuable, rich active ingredient content - the much-advertised brands are only more in price
We compete - the result is yours!
We love hair - I ❤ ️Imperity


Come join the community of thousands of Imperity® 
hairdressers now!
Register for the discount professional hairdresser prices
and buy at a discount now!
Before starting your registration, prepare your tax number and a document certifying your qualification as a hairdresser, both will be required!
Did you know?

The registration is a two-step process:
1./ First, by filling out the form, you must provide your information for your professional and business identification and billing, by answering the questions in the form below.
2./ You must send a photo of your certificate of hairdressing towebshop@imperity.it e-mail address
3./ Our staff will check your details – in case of any further questions, they will call you - if all is well, they will transfer you to the hairdressers customer group within 3 working days, this will be confirmed to you by e-mail.
4. / From then on – starting after the confirmation - you can buy as a hairdresser at favorable, current hairdresser prices and enjoy the benefits of the special discounts announced here.

This promotion is available only in Hungary



This promotion is available only in Hungary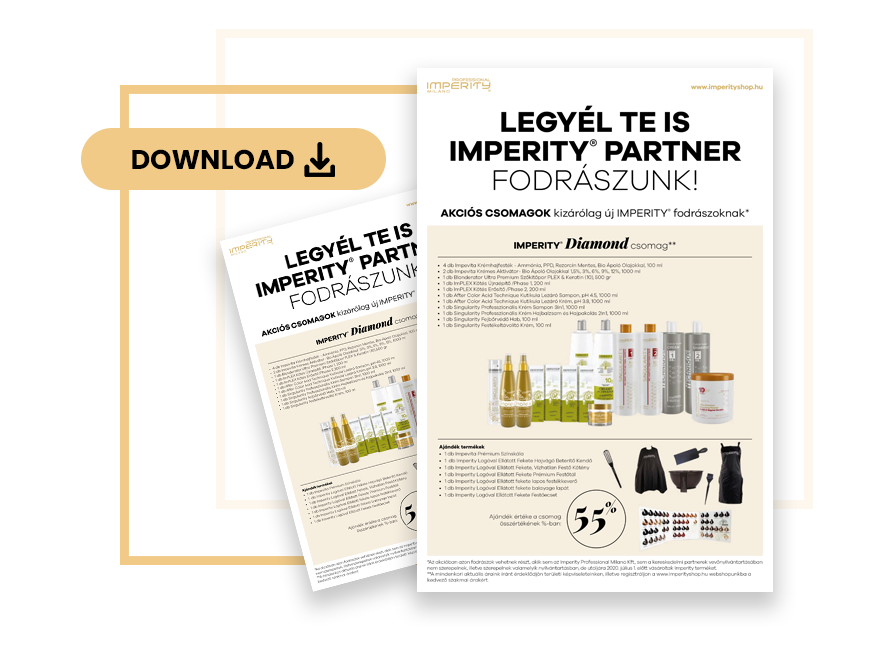 HAVE YOU JOINED YET?
BE THE FIRST TO KNOW ABOUT PROFESSIONAL NEWS AND NOVELTIES, IN THIS COMMUNITY YOU CAN FREELY ASK ABOUT PROFESSIONAL FINESSE, HELPFUL COLLEAGUES WILL ASSIST YOU WITH THEIR ANSWERS,
you can admire beautiful works, you can upload your most beautiful hair wonders – there is an interactive and vibrant professional life, worthwhile and useful for you to follow the trends!
Become a member of the professional closed Facebook group of Imperity® hairdressers, apply now!
BE AMONG THE FIRSTS TO KNOW ABOUT EVERYTHING NEW!
Do you want to be up-to-date on the latest news, trainings, events and novelties?
Sign up for our professional newsletter
- after registration you can do it with a few clicks on the professional interface -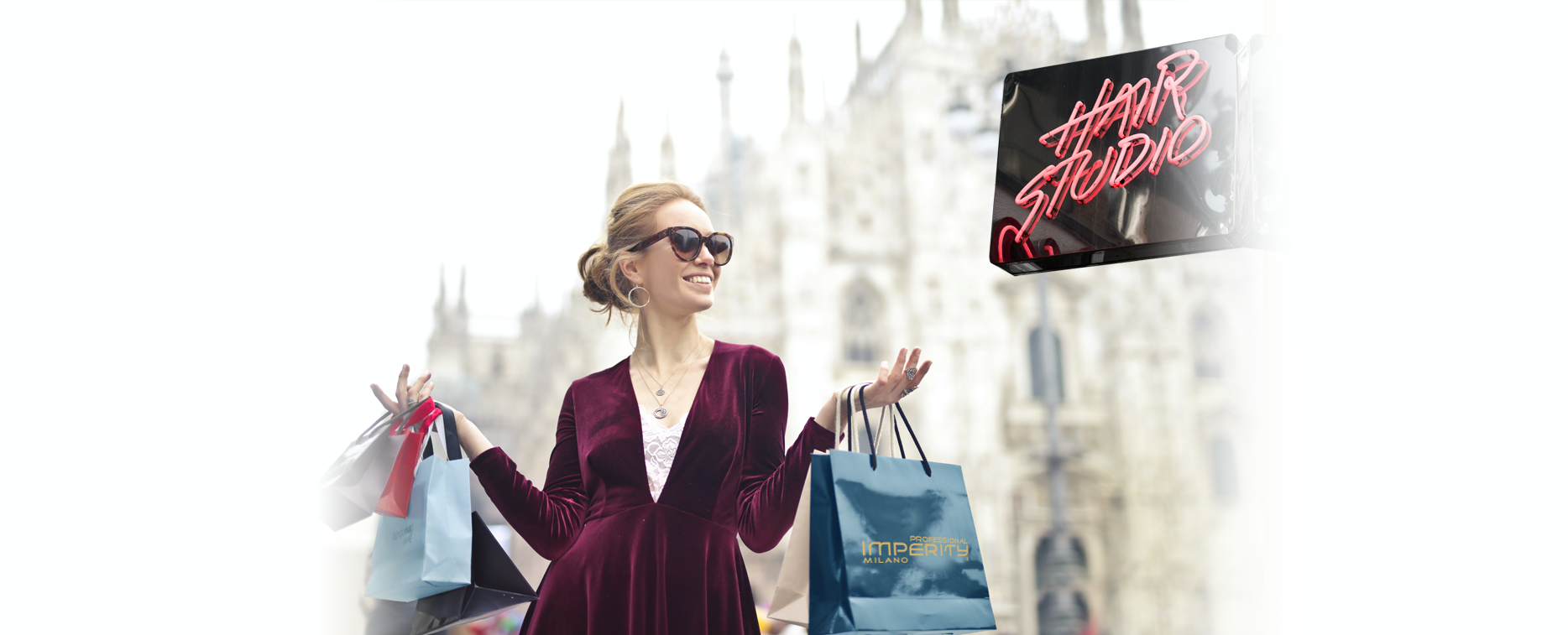 SALES OF RETAIL PRODUCTS IN THE SALON
PRODUCTS BETWEEN TWO SALON TREATMENTS, SALES FOR HOME USE