The Art & Science of Beautiful Hair
Beautiful Hair is our Passion
Education is our Mission

"Hairdressing is literally a beautiful profession, a real art: a beautiful hairstyle is like a hair poem, a creatively shaped bun is almost a hair sculpture…
Our mission is to develop high-quality professional hairdressing cosmetics and put them in the hands of our hairdressing professionals,
with the help of which they can develop and realize themselves, and thus contribute to the self-expression,
self-realization and personalized social acceptance of their salon guests."
Imperity® Team
Our vision is to expand the Imperity® brand satisfaction experience among hairdressing professionals,
salon guests and home users to 100 countries by the end of 2022.
Imperity® in numbers since the foundation of the company

5 million products sold = more than 50 million satisfied, beautified guests and customers

10 million pieces of professional hair dye = 20 million women with brilliant hair color

300.000 liters of professional hair shampoo = 3 million caring, pampering hair washes

5.555.000 kg hairdressing products sold = weight of 3330 cars

5000 km = length of sold professional hair cosmetics side by side = Budapest-Dakar distance

Wide selection of 400 different hairdressing products = it would take more than a year to try a new, different product every day

participation in all major world beauty exhibitions: CosmoProf Bologna, HongKong, Las Vegas and Beauty Worldwide Middle East Dubai tens of thousands of hairdressers worldwide,

Imperity community for more than a decade and a half hundreds of thousands of Imperity salon guests are satisfied with the beauty and well-being of their hair every year

 
Imperity around the world
Imperity® builds community. An international, cohesive team of hairdressers and women looking for beauty.
Obsessed with beautiful hair, we work every day with unbroken momentum – for you, and all of you!

Imperity Professional Milano

100% Italian quality, development and production
100 % Hungarian brand, Hungarian ownership
Italians know almost everything about beauty. Without compromise, we wanted the best from the best and brought it to you, so we asked manufacturers from the acropolis of beauty and fashion in and around Milano to partner. Our professional hairdressing products come from the high-tech labs of their ingenious researchers and engineers, working together with selected hairdressers, they tirelessly test the novelties before handing them over to us.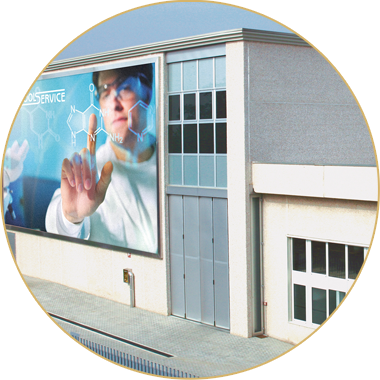 "Pool Service Srl manufactures high quality products for Imperity Professional Milano such as professional Singularity cream hair dye, popular crystal serum and other best-selling hair cosmetics. The products are made from the highest quality raw materials, following ISO certification. As one of Italy's largest hair cosmetics factories, Pool Service Srl produces more than 10 million tubes of hair dye each year according to the highest quality standards adopted by hairdressers in 90 countries around the world."
Fabrizio Cattaneo - Owner, Pool Service Srl.
We strive to produce sustainable and environmentally conscious products, as it is expected in the twenty-first century. We responsibly choose partners who think similarly.
"G&P Cosmetics is a company whose most important philosophy and mission is sustainability. We are proud of the path we have chosen, happy to show everyone how to combine social, ethical and environmental issues with human rights and consumer needs through our various activities and commitments. We create products that combine state-of-the-art technology, high quality and respect for our environment. Using innovative strategies, we are constantly setting new development goals to serve the needs of our partners. We use high-quality raw materials and eco-certified ingredients to ensure that our products meet the highest possible standards."
Simona Piccinelli - Tulajdonos, Owner, G&P Cosmetics Srl.
Where do the





PRODUCTS already delivered to Hungary come to our customers?

As a domestic logistics partner, we also chose one of the bests in Hungary, TransInterTop kft / TIT /, for warehousing and goods handling.
TIT - TOP in complex logistics service:


The 10th largest revenue carrier company in the country / 2018 /


Modern, self-owned vehicle fleet of155 piece vehicle assemblies


20.000 m2 warehouse space - one of the most modern warehouse bases in Hungary


5.000 m2 block and 15.000 m2 rack high-rise storage space


High tech storage space: Automated material handling and picking


Online inventory traceability: environmentally friendly, paperless, digital documentation, barcode goods handling, ERP system

Our office is located in the pulsating capital of Hungary, at the South Buda gate of Budapest, in the modern environment of the M1M7 motorways and the M4 metro.


Why Imperity® ?
Why do hairdressers like working with Imperity® products in their salon?
because not only they, but also their guests are satisfied with the premium quality of Imperity®
because they can find all the materials for opening a salon in our selection
because our products are made with the latest recipes and valuable active ingredients
because we are constantly developing new products
because our company supports them as part of the affiliate program
because continuous commercial activities and training opportunities await them

Why do customers choose Imperity® -t?
because our premium quality products help keep their hair beautiful and healthy
because they can buy professional hairdressing products
because they can get the products at a lower price

Why is it worth becoming an Imperity® affiliate?
because Imperity products are in demand due to their high quality and favorable prices
because you can work with Imperity Professional Milano on advantageous terms
because there is a growing number of Imperity hairdressers to be served
Our vision is to expand the Imperity® brand satisfaction experience among hairdressing professionals, salon guests and home users to 100 countries by the end of 2022.

Be our distributor! webshop@imperity.it





Bio/organic and natural ingredients in Imperity products
At Imperity Professional Milano Ltd., we strive to ensure that the herbal active ingredients used in our recipes are of selected, high quality.
Plant active ingredients can be classified as natural (= natural) and bio (= eco = organic).
This means that the latter are grown with chemical-free cultivation to the strictest standards. So a bio/eco/organic cosmetic is a stricter rating, in addition to being natural, it also gives an even stricter condition to the quality of plant ingredients.
We mark the organic ingredients with * on the back label of the products, in the webshop, and in the marketing communication materials. Institutions certifying the ingredients of products marked with * are also indicated there, eg: COSMOS, ECOCERT, etc.

Cruelty-free:  Let's beautify people without animal torture and animal experiments! (Beauty without cruelty)
In the animal rights movement, cruelty-free is a label for products or activities that certify that no animal testing is used at all during the production or testing of the finished cosmetics, thereby causing them neither pain nor killing.
Imperity Professional Milano Ltd. produces professional hairdressing products cruelty-free, the products have not been tested on animals, even if we do not have an official certification of it. We cannot afford expensive international certificates - because all costs are included in the price of the products - and we want to offer our company's products to the widest possible range of users at the most affordable price.
Perhaps arises the question in the minds of all readers now: why are we so sure that the products we offer are cruelty-free?
The answer: The European Union banned the testing of cosmetic products on animals in 2004 -  after decades of campaigns and pressure by consumers, animal welfare organizations, and many companies. It also banned the animal testing of cosmetic ingredients in 2009 and finally banned the sale of animal-tested cosmetics in 2013. In this regard, the European Union's approach and regulation have become a positive example for non-EU countries to follow .
Since the European Union's regulation does not allow to appear the cruelty-free logo on the packaging labels of the products – because they mean it is an evidence, our company provides this information to users in the webshop, and in marketing communications materials.
Since Imperity Professional Milano Ltd. is a Hungarian company, which manufactures its products in the European Union, so all its products are free from animal testing: cruelty-free. In addition, we do not sell to countries where animal testing of cosmetics would be mandatory. So buy Imperity products to be sure of your decision, save the animal life!
Imperity products are listed in the cruelty-free article on fodraszinfo.com, too:
https://fodraszinfo.com/cruelty-free-vegan-termek-mi-a-kulonbseg/


Vegan Hairdressing Cosmetics - Herbal Products
Being vegan is more than cool?
Vegan cosmetics do not contain ingredients of animal origin
A vegan diet is one that does not contain animal products.
A person with a vegan lifestyle often follows not only a vegan diet, but also a vegan philosophy in other areas of his life: for example, he does not use animal hair, leather, feathers, wool in his clothing, boycotts the circus, zoo, animal fights, and so on.
So a vegan lifestyle is a very conscious decision and a way of thinking, it is not just about our eating habits, but it appears as an ethical decision of life - those who follow this lifestyle really strictly keep the protection of animals and the environment in mind. When it comes to beauty care, they choose cosmetics that do not contain ingredients of animal origin or disputed ingredients.
Imperity Professional Milano Ltd. depicts vegan products with the "Veganlife" logo, which also appears on product packaging, in the webshop, and in marketing communications materials.
We are constantly renewing our recipes, we strive to improve them so that in the near future we will offer our hair cosmetics exclusively from plant ingredients.
In fact, animal-derived ingredients are still found in some of our products, such as organic honey or white pearl extract, etc., but no pet has had to die to extract these ingredients.